With a breathtaking 31 million TEUs transported across the Pacific Ocean in 2021, it's not surprising that there are a considerable number of them available for various other purposes. This means you can modify your shipping container for storage use or repurpose it in another way.
Second-hand containers in Australia and all across the globe are popular, readily available and affordable.
With a raft of uses from tiny homes, offices, warehousing and storage, they can be quickly implemented into many entrepreneurial and innovative uses.
As premier containers providers in Australia, this article will help you discover how to modify your shipping container for storage use, what you need to understand, permit requirements, types of uses and more.
Using a Shipping Container for Storage
Shipping containers have had a life outside of their seafaring cargo tasks since 1977, when the US military commissioned an architectural report that looked at the possibilities of using containers for structural purposes.
Using a container for storage is the oldest type of repurposing, and with a few simple modifications, it can be converted into a storage solution for all kinds of goods.
Whether you're using it as an "add on" to existing storage facilities or for temporary reasons, the best second-hand shipping containers can offer durable, safe and secure storage.
This is probably the oldest way of using shipping containers other than shipping.
With very few modifications, a container can be converted into a store for different kinds of goods. They can be used for on-site storage, complement existing storage facilities or as a temporary storage solution.
So you can understand a little more easily how to modify shipping containers for storage use, let's look at some of the reasons they could solve your storage requirements.
Why Use a Shipping Container for Storage Use?
For anyone wondering how to modify a container for storage use, it's worth knowing that once they are no longer used for shipping purposes, they are known as an ISBU or intermodal steel building unit.
Here are our three top reasons for modifying shipping containers for storage:
● Strong and durable: With standard ISO shipping containers being the strongest and most durable structures, they are ideal for long term and short term storage.
● Affordable: With a modular and stackable design they are a cheap alternative to other more expensive solutions and have the bonus of being easy to cut.
● Heavy-duty storage capacity: An average shipping container has strong wooden flooring and is made from durable corten (weathered) steel. An ISO container can hold up to 27,215.54 kilograms in weight and is capable of stacking goods that weigh an incredible 215,456.38 kilograms.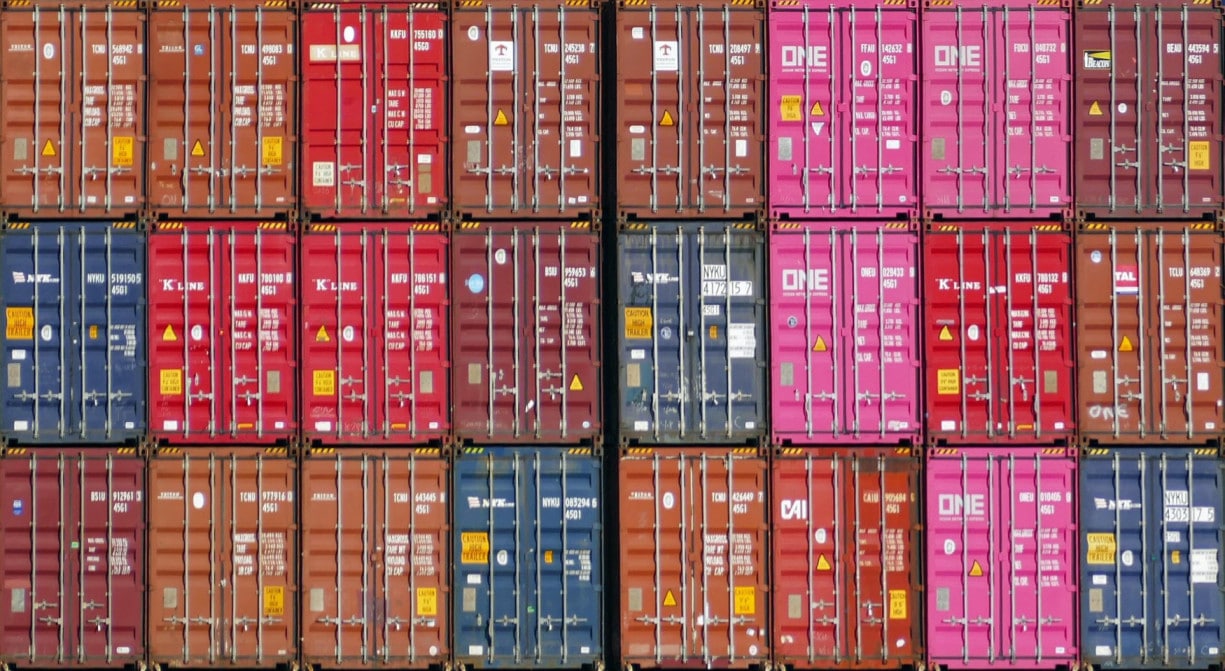 What to do Before Converting a Shipping Container for Storage
If you intend to use a shipping container for storage purposes in Australia, whether for medium or long term use, you will need a storage container permit.
It's essential to ensure this permit is in place before you receive the container.
If you are repurposing a container for any of the below and using it as a shed, outbuilding or other similar types of storage you need to be fully compliant.
This permit is also required if its intended use is for farm or machinery, commercial purposes, or personal storage.
Other regulations for modifying shipping containers for storage
If you intend to store hazardous goods, then you will need to follow the rules laid out in the Australian Standards.
Hazardous goods include:
● Class 5 organic peroxides
● Class 3 flammable liquids
● Class 8 corrosive substances
To fully comply, you will need to make sure a shipping container for storage has certain features which reduce risks to humans, property and the environment.
Do You Need to Ventilate a Container for Storage?
One of the most important considerations when modifying a shipping container in Australia or anywhere else is that it needs to be correctly ventilated.
For those storing sturdier items, the vents in the container may work fine, but for most Australian climates, you might need to upgrade your ventilation if any items are sensitive to heat or moisture.
The standard size of vents in a 20ft container is 4 x 4 and 6 x 6 in a 40ft type.
If you live in an area with cooler nights than days, condensation can also quickly build up and potentially damage any goods you have stored.
There is a range of suitable ventilation systems on the market, including those powered with solar energy.
How to Prepare a Site for Shipping Container Storage
It's important to understand that containers are extremely heavy, so it's crucial to thoroughly prepare the area you intend to stand your container on before receiving the shipping container.
Firstly, you will need support at each of the four corners, and if you are storing particular heavy items, it's advisable to use supports in the centre part of the container too.
The supports should be durable and large enough to take both the unit's weight and the items you are storing.
There's a range of supports that are commonly used when modifying shipping containers for storage, such as:
● Cinder blocks
● Pairs of bricks
● Cement blocks
● 4 x 4 or 8 x 8 railroad ties
● A gravel pad for drainage
● A cement or tarmac pad
Modifications You Can Add to Your Shipping Container
Once your shipping container is in place, it's time to repurpose it for storage use. Depending on the types of items you want to store, you can make many different modifications.
Add a door and windows
To make storage more accessible, shipping containers can have added doors for more straightforward access to your items.
Depending on the type of storage and the access you need, you can either fit standard doors, ranch sliders or rolling doors to help make storage easier. If required, you can also fit windows into various areas around the structure.
Add security bars and lockboxes
It's crucial to protect your stored goods from thieves, so adding a lockbox or security bars provides extra peace of mind and deters would-be criminals.
Add storage shelves
Adding shelving could be an important requirement in your modified shipping container if you want to make the most of the available space.
It's worth noting before you set to work adding handy shelves that it's not advisable to drill holes for screws or use nails straight into the steel walls.
This can create holes in the outside wall of the container and make it vulnerable to weather conditions such as wind and rain. The moisture build-up over your stored items can damage and, in worst cases, render them useless.
The Next Steps
For anyone in Australia looking to repurpose a shipping container for all their storage needs, it's crucial to buy from an experienced shipping container provider.
At Tiger Containers, we have a dedicated team of industry leaders experienced in all aspects of modifying shipping containers. So, we're here to help!
We can also customise containers for your every need to fully comply with Australian standards. Get in touch today for a quote.