It's been 18 months since the Covid-19 pandemic first appeared, triggering the start of the domino effect to set back the shipping container industry. With travel and large entertainment venues long out of bounds, the industry was flooded with a surge in demand for goods, sparking ocean freight costs to skyrocket. 
While profit lines have benefited from the strong demand for goods, importers have faced a different story filled with financial pressure and skyrocketing freight costs. Amid a capacity and container shortage, the shipping container industry continues to face unprecedented times. To better understand the current state of the shipping containment industry, we're delving into the effects Covid-19 has had on industry pricing, and more importantly when the industry can expect to make a comeback. 
Why is the Shipping Container Industry Facing a Shortage?
The Covid-19 Pandemic, without a doubt, is the denominator in the equation of the shipping container shortage. When it first appeared, the pandemic caused a standstill in the global shipping industry, an unforeseeable drop in demand the industry wasn't prepared for. 
Whilst initially matched to the fall in demand, once society had acclimatised to life in lockdown, consumers who could no longer spend money on travelling, live entertainment or eating out took to the internet to go online shopping. 
Gym equipment, entertainment, books, technology, toilet paper, you name it, consumers were keyboard happy and drove a demand the industry could not keep up with, by one online purchase at a time. Physical goods were now soaring in demand. While great for businesses that may have been struggling to stay afloat during the early pandemic stages, this increase bore congestions and delays at the core of the global shipping ports and their increasing prices. 
What Happened to the Shipping Containers?
The once unused containers were still empty but now stuck in the wrong place, unable to fulfil the incoming demand for orders. Stuck in ports around Europe and North America, the industry was in a roadblock, struggling to get them back to manufacturers in China and other parts of Asia on time. 
For the operating ships, they frequently had to line up outside ports and wait to deliver goods. However, offloading was often delayed due to pandemic restrictions that have slowed manufacturing and trade routes and fewer manufacturing employees or truck drivers to fulfil the backlog of deliveries. To combat this, shipping companies have skipped port calls and cancelled scheduled sailings. Though this minimises port congestions, it also creates delays for business. 
Even with measures to reduce congestion, the industry trades one setback for another, remaining caught in a continuous cycle of shortages driven by reduced capacity and high demand. As the holiday season approaches, this isn't expected to slow down anytime soon. 
Why are Shipping Prices Skyrocketing?
It's estimated that 170 million shipping containers transporting 90% of the world's goods are delayed due to the effects of Covid-19. As suppliers are struggling to catch up with the increase following the reopening of economies, a backlog of orders, delays, and fewer containers contribute to high freight costs. 
Pre-pandemic, suppliers could rent a 20 or 40-foot shipping container with relative ease and low cost. It once only cost between $3,000 to $4,000 to ship a freight container. Now, companies must be prepared to pay between $8,000 to $10,000, a far cry from being affordable. 
Due to backlogs, shortages in labour and reduced capacity, congested ports, quarantined freight, China, the capital for most storage containers, cannot meet demand. As products pile up in manufacturing warehouses, demand for containers to ship out these products rise, as well as the prices suppliers are willing to pay during bidding wars.
Instead of a 60-day turnaround, the average container turnaround has reached 100 days, nudging China to pay premium rates for importers to return their containers quicker. Instead of refilling containers, suppliers can profit from returning empty containers. With this in tow, shipping companies are declining outgoing shipments to speed up the return of containers to China. Containment bookings are more frequently accepted based on their profitability, which singles out smaller suppliers trying to book shipping containers.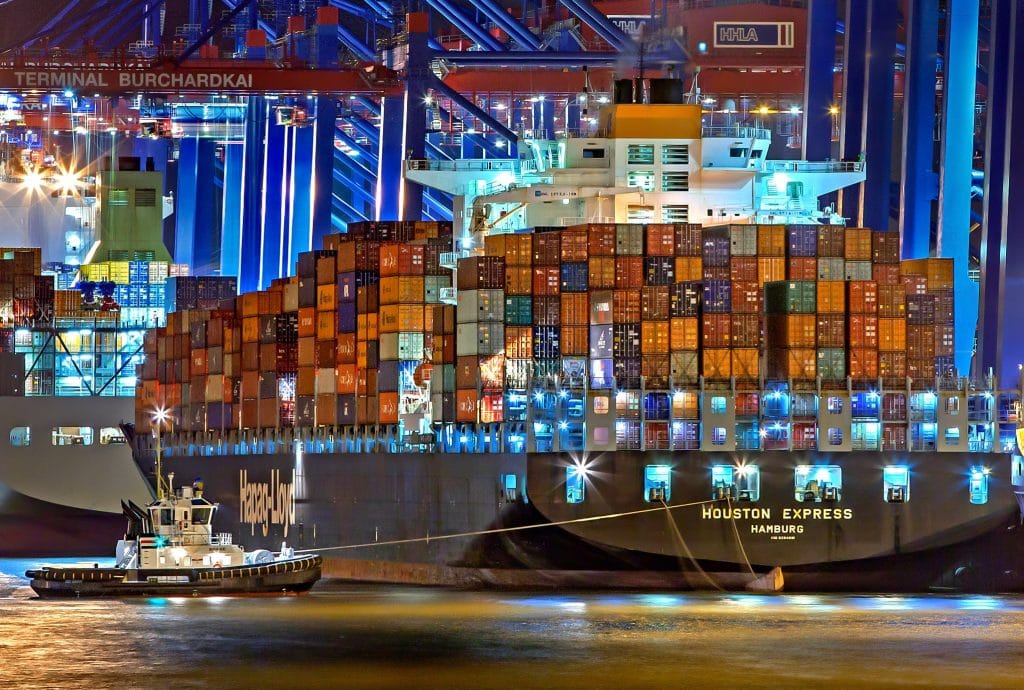 How Does This Affect Australia?
As a nation that primarily imports from the rest of the world, decreased capacity and container shortages have substantially affected the productivity of Australian ports. Remote from most of the world, Australia draws the short straw on freight costs that may keep shipping line prices high. 
Despite Australia being 10,000kms closer to Indonesia, Australian shipping lines pay the same fee as Canadian freight. Similarly, the median cost of shipping a 20-foot export container to China has increased by almost 40 per cent. Besides Brisbane, the majority of Australian ports are ranked low out of 350 global ports surveyed. 
Australia is a relatively small market globally, and consequently, local suppliers find it more challenging to compete for shipping containers. Market giants like the USA can spend more on containers and shipping space, so Chinese companies are prepared to prioritise the US, providing them with shipping containers and goods. As a result, Australian companies importing or exporting goods are subjected to higher container prices and less vessel availability. 
How do Increased Freights Costs Affect Australian Consumers? 
As freight rates have risen from a boom in consumer demand, Australians can anticipate paying more for goods. This trickle effect has led Australian retailers like the Reject Shop to speak out about the rise in freight prices that have tripled due to the costs of importing goods. As a result, Aussies may begin to see retailers hiking the prices of canned foods, clothes, shoes and computers to compensate for higher freight costs. While this is expected to return to normal when life resumes closer to a pre-pandemic society, Australians can expect to see a trend of price increases in the foreseeable future. 
Why Choose Tiger Containers 
While a surge in demand since the Covid-19 recession has seen the cost of sea freight rise, the good news is this isn't expected to last forever. As the world reopens and travel resumes, disposable income is expected to redirect, with exporters anticipating this will decrease the volume of online purchases.
Put your freight in the hands of a reputable and leading Australian container supplier like Tiger Containers. As the largest independently owned empty container supplier in Australia, we aren't limited to solely hiring and selling shipping containers. With our help, we can modify and customise your container to suit your preferences. For more information on the future of the shipping container industry, our blog is the place to visit. So if you're ready for your container, contact the Tiger team today.